Services for Students and the Community
Student Massage Therapy Clinic
We offer services to students of Boréal and the community. The services are provided by students under the supervision of professionals. By appointment only.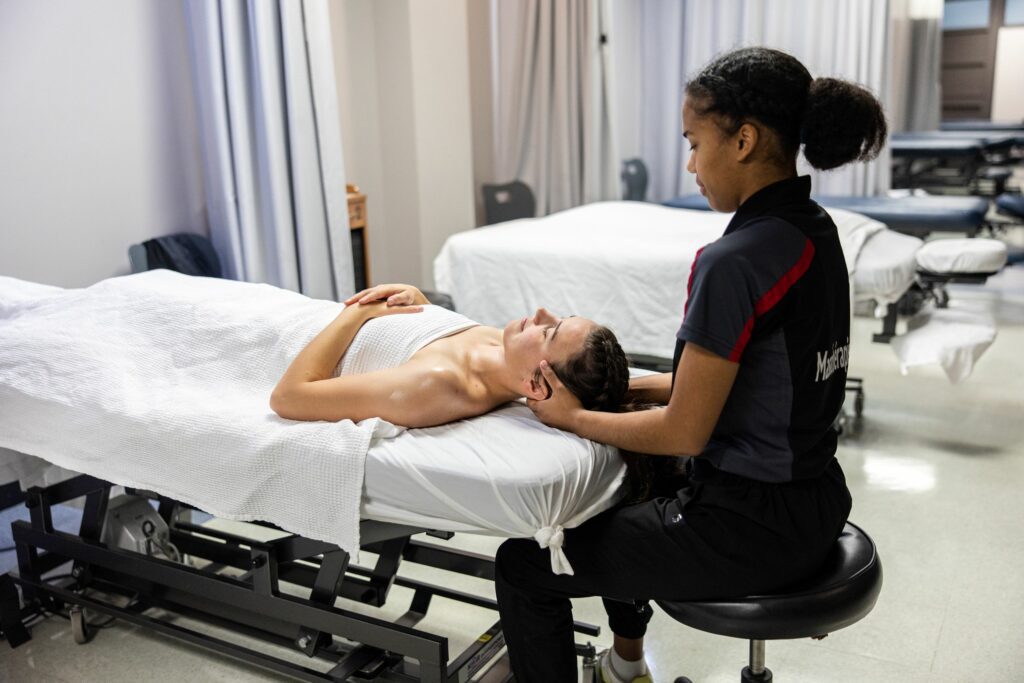 Description
The Boréal College Student-led Massage clinic offers a wide range of services to the student community and the general public of Greater Sudbury. Services are provided by students under the supervision of registered massage therapist. By appointments only. Allow approximately 60 minutes per appointment for evaluation and treatment.
Evaluation
Interview
Pain assessment
Vital signs
Posture assessment
Range of motion assessment
Orthopaedic tests if needed
Treatment
Treatment plan
Treatment
Corrective exercise and hydrotherapy
Home care
Reevaluation as needed
Documentation
Opening hours
Tuesdays, two reservations slots: at 5:00 p.m. and at 6:15 p.m.
Thursdays, two reservations slots: at 2:00 p.m. and at 3:15 p.m.
The reception desk is open Monday through Thursday for appointment bookings.
Fees
$25.00 or $10.00 for Collège Boréal students
We accept debit, credit, and cash.
Notes
Appointments only (705-521-6021)
Allow approximately one hour per appointment
Have your license plate number ready when booking your appointment to benefit from free parking. Clients can park in lots B2 or B3
All clients of the student clinic must undergo an initial assessment or reassessment at least once per year.
Nature and duration of assessment and treatment will vary based on your presenting symptoms and goals.
Your search criteria did not return any results.