About the Foundation
Ambitious and imaginative, the Collège Boréal Development Office team coordinates fundraising activities and ensures the proper management of its endowment funds.
Since 1995, we have been focused on excellence and preparing tomorrow's leaders, cultural ambassadors and future entrepreneurs. Our endowment funds are the foundation of our scholarship and financial support program as well as the development of priority projects and activities for Collège Boréal. It is thanks to you that we can guarantee a quality education in facilities filled with state-of-the-art equipment.
Charity's registration number: 88786 1730 RR0001
Board of Governors
The Board of Governors is responsible for establishing the role and mission of the Development Office, including setting its strategic directions. The Board has fiduciary responsibility for the operations and performance of the Foundation. All its decisions are made in the best interests of the Collège itself and not in the interests of any third party. The role of the Board of Governors is oversight, not management.
The Board of Governors of the Collège Boréal Foundation:
Approves the plans of the development office and sets strategic directions for it;
Monitors the performance of the Foundation and sets policy standards in this regard;
Establishes and supports the management of the Foundation;
Provides guidance and support to fundraising efforts;
Provides dedicated management of the Foundation's donations, endowment fund and scholarship programs;
Provides support for fundraising efforts and donor relationship development;
Contributes financially to the mission and vision of the Development Office;
Represents the Collège and the Foundation to the community and speaks with one voice on its behalf.
The College Board of Governors ensures that appropriate practices and procedures are in place to guarantee :
The effective management and administration of the Foundation
The effective use of financial resources;
The accessibility of services within the community;
The quality of services and programs offered.
The Impact of Your Generosity
Your donations have allowed Collège Boréal to become the quality institution it is today. They directly support numerous programs and initiatives related to teaching, student services and research.
Each donation allows Collège Boréal to:
Maintain a high level of excellence in all programs offered to students
Offer programs of study to students that meet the community's needs as well as advanced training that is adapted to market requirements, which facilitates their professional integration
Award scholarships to student members, whether to promote their access to Collège Boréal or to help them persevere
Attract and retain international students as well as those who excel in sports and on our sports teams
Support numerous research programs, and
Maintain state-of-the-art equipment and learning tools to provide the highest quality and satisfaction of education and learning possible.
Making a Donation
Many contribution options and financial vehicles are available to you. Whether it's a one-time contribution or a long-term gesture, we can meet your interests, goals and expectations.
Most often requested funds
Equipment funds (to improve facilities and contribute to applied research)
Scholarship funds (sports, excellence or regional)
Innovation fund (to improve equipment, learning tools and programs of study, research or development)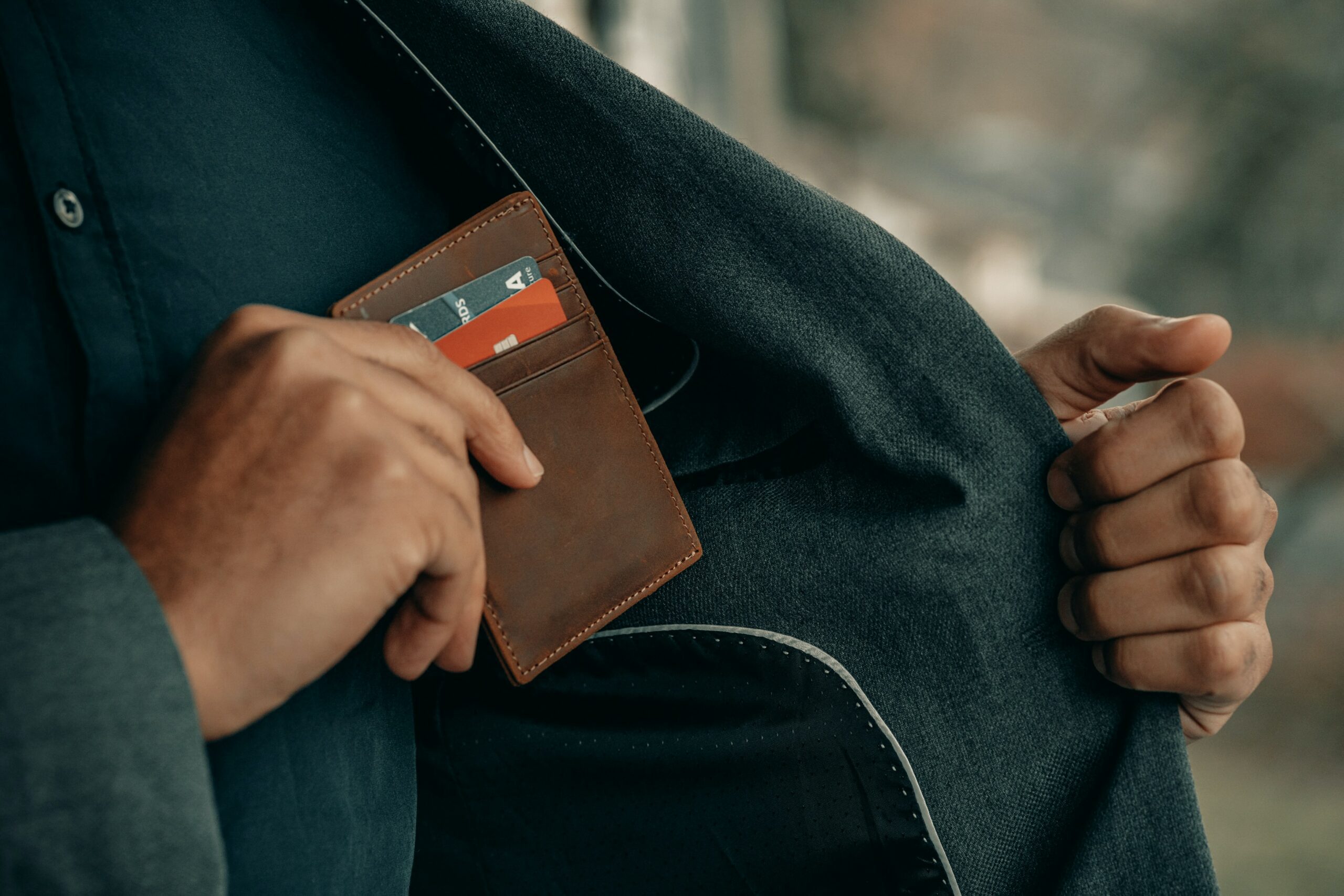 Two simple words that can be conjugated in the past, present and future form: THANK YOU! With your generous donations, Collège Boréal is able to support numerous programs in various disciplines, to contribute to the creation of scholarships, and to encourage research projects, some of which will have a decisive impact on society. Your constant support ensures the development and influence of our college.
Nancy Raymond ― Director of the Collège Boréal Office of Advancement
Every year, many donors choose to make a contribution to Collège Boréal. Some even commit to renewing it for several years (Promise to donate). By supporting our institutional and departmental projects through an annual donation, you are supporting the development of the Collège and providing conducive learning conditions on a regular basis as well as an environment that helps train better students. For example, for the health department, annual donations can be used to purchase modern equipment, such as state-of-the-art equipment for the Dental Clinic, allowing dental hygiene students to become more familiar with the technologies they will use in their future practice. If you have studied at Collège Boréal, you may have already benefited from the outcomes of a donation.
A planned donation can be immediate contributions (including cash) or deferred contributions (such as a testamentary gift). Whatever form of payment you choose to make, planned donations allow you to contribute to the development of Collège Boréal while being advantageous from a tax perspective. Deferred planned donations are becoming increasingly popular because they offer you the opportunity to spread your donation over a longer period of time. Thus, the impact of your donation on your income is reduced and it ensures stable revenue for Collège Boréal allowing it to better set its medium-term and long-term development goals. Collège Boréal offers you five types of planned donations. We invite you to consult the page on the types of planned donations to choose the one that best suits your situation and intentions.
By definition, a designated capital fund is a fund that is put into the Collège Boréal Endowment Fund and administered according to established policies. Its capital is inalienable and the income is used to protect the capital and support the activities chosen by the donor. All designated capital funds are put into the Collège Boréal Endowment Fund, which is managed in the perspective of profitability and sustainability of activities. You can choose to devote the income from a designated capital fund to Collège Boréal, to a unit, to a specific field of study, to a scholarship, or even to a specific person. The fund can bear the name of the donor or anyone else chosen by the donor. The creation of a designated capital fund is advantageous for each of the interested parties. It meets the expectations of the donor who wants to offer sustainable support to Collège Boréal and allows the College to continue its development.
The Creation of a Personalized Scholarship or Award
A donor can choose to create a scholarship or award in their name or in the name of someone they designate. The donor can also specify to which category of people this distinction will be awarded (student, project or departments). Student members are the main recipients of scholarships and awards that can be offered. The objective is not only to highlight the excellence of the results obtained or support the work undertaken by talented students. In some cases, scholarships are awarded to students whose financial situation is precarious in order to encourage them to persevere and successfully obtain their diploma! These scholarships and awards allow the donor's objectives to be aligned with those of Collège Boréal, which is the best guarantee of sustainable success.
Why not give meaning to the loss of a person by making a donation in their memory? Here's a way to pay tribute to them and create hope for a cause that was close to their heart. You can also decide not to allocate your donation to a particular project, which allows Collège Boréal to use it where the needs are greatest. Once we receive your donation, we notify the family and loved ones if that is your wish and we can send in memoriam cards to the funeral home.
Each Vipères athlete of the season must commit to raising a minimum of $300 in sponsorship for their season. The funds raised are used to purchase their Vipères clothes kits which are worth more than $300. The "Adopt a Vipères Athlete" program helps alleviate their financial burden and the funds raised directly support the student athlete. The money will be used to cover travel expenses, meal per diems, equipment, and sports kits. The financial and moral support provided by our alumni, families, and friends are the main reason that allows our student athletes to excel in their respective sport and in their studies.
Endowment Fund
Over the years, Collège Boréal has had positive financial years and significant results from its fundraising activities. Each year, a significant portion of the donations collected is directed to the endowment fund.
The Collège Boréal endowment fund is a capitalized fund, the invested sums of which are inalienable. Whether it is for the financing of scholarships, research funds, collections, funding, or equipment purchases, the initial objective is the same: to ensure the sustainability of these activities. Like other major institutions with an endowment fund, Collège Boréal has established investment and distribution policies to preserve the capital of its fund. These policies aim to meet three imperatives:
Honour the financial commitments made to donors
Maximize the fund's return
Maintain an appropriate degree of volatility given the fund's primary purpose, which is to support Collège Boréal's teaching and research activities
The institution demonstrates transparency by annually presenting donors and beneficiaries of its fund with data illustrating the performance of the endowment fund. The information can be found in the College's Annual Report.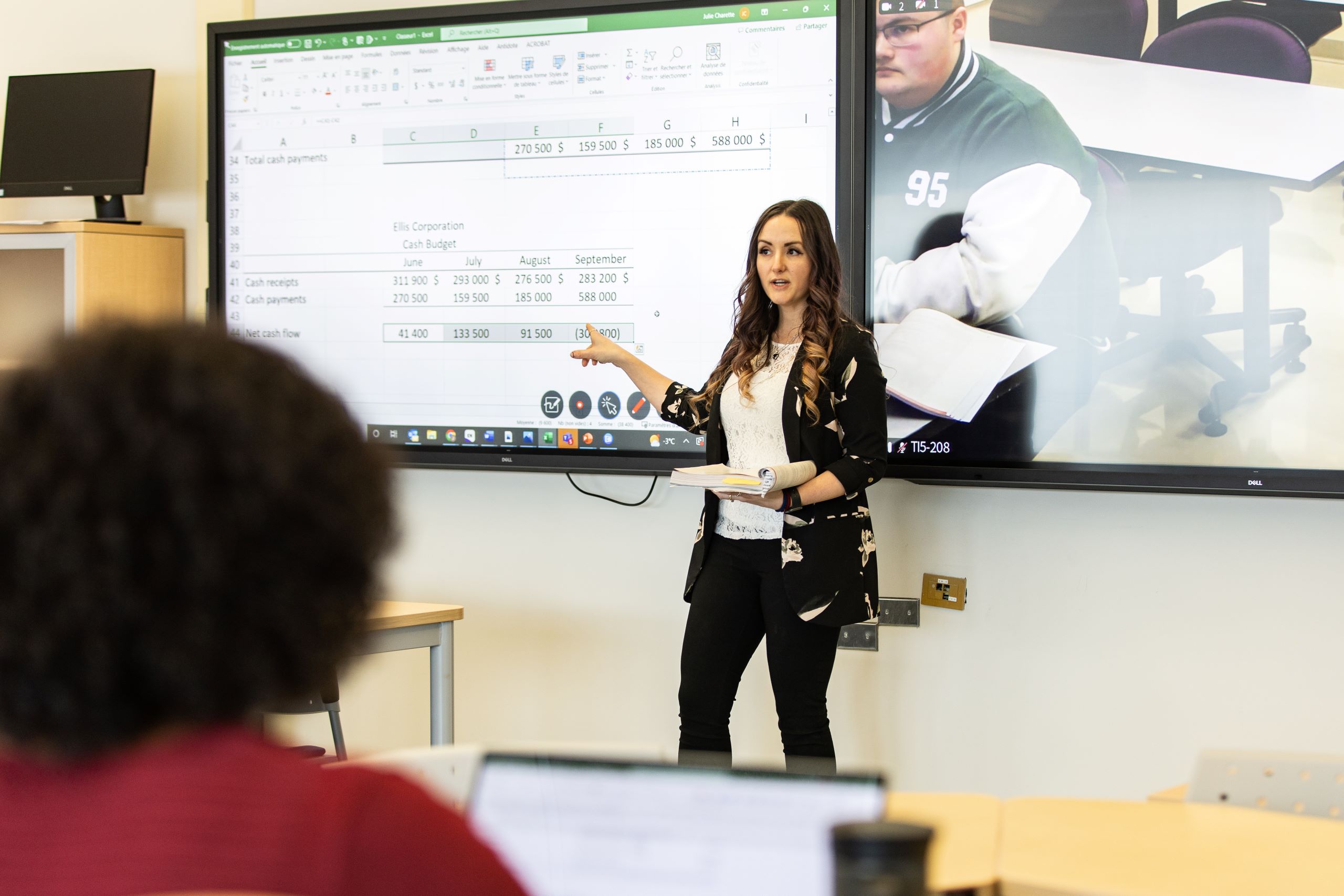 If you work at Collège Boréal and would like to make a donation, have you considered the payroll deduction? It's simple, and you can determine the amount that will be deducted from each pay cycle. Additionally, you will be entitled to annual tax credits corresponding to the total amount of your donation. Does it interest you? Fill out our form and return it (by mail or in person) to the address at the bottom of the document. And that's it!
If you are a retired employee of Collège Boréal and would like to contribute to its development, there is a tailored option for you: the pension deduction. It's very easy, simply determine the amount that will be deducted monthly. Additionally, you will be entitled to tax credits corresponding to the total amount of your annual donation. Does this option suit you? If so, fill the corresponding form. Once filled out, simply return it (by mail or in person) to the address at the bottom of the document.
If you would like to make a donation to Collège Boréal, the pre-authorized payment option is interesting because it offers a lot of flexibility. You can determine the amount to be debited from your bank account and the frequency of withdrawals. The pre-authorized payment option allows you to make regular payments at fixed intervals. Additionally, it allows your total donation to be eligible for a tax credit at the end of the year. If this formula interests you, fill out the pre-authorized payment form. Don't forget to attach a check on which you have written "VOID." We will follow up on your request.
When you want to make a donation to Collège Boréal, a payment by check is perfectly appropriate. It's a simple and fast way to contribute to the college's development. First, make sure to make your check payable to the "La Fondation du Collège Boréal" and indicate, if applicable, the name of the program or sector to which you wish to allocate your donation. If you send your donation by mail, please confirm it by phone or hand it over to our offices. Simply visit the appropriate section of our site according to the chosen option and follow the instructions.
Payment by credit card is a very popular option, especially due to its flexibility. This type of payment may also entitle the donor to points that are credited to their account. Whether you want to make a donation online, by phone, by mail, or in person, you can use your credit card.
Do you want to make a cash donation to Collège Boréal? We gladly accept donations of this nature, especially since it will give us the opportunity to meet you!
Tax Benefits
Contributions
Contributions made to Collège Boréal provide an interesting range of tax benefits. In addition to contributing to the college's objectives, your donation entitles you to tax credits.
Charitable Donations
At the federal level, charitable donations are eligible for a tax credit. Since 2006, charitable donations in Ontario also qualify for a tax credit. For more information on charitable donations at the federal or provincial level, please visit the Canada Revenue Agency website. Canada Revenue Agency (CRA).
Annual Reports
To ensure transparency and in accordance with current policies and procedures, the Collège Boréal Foundation issues an annual investment report following an audit.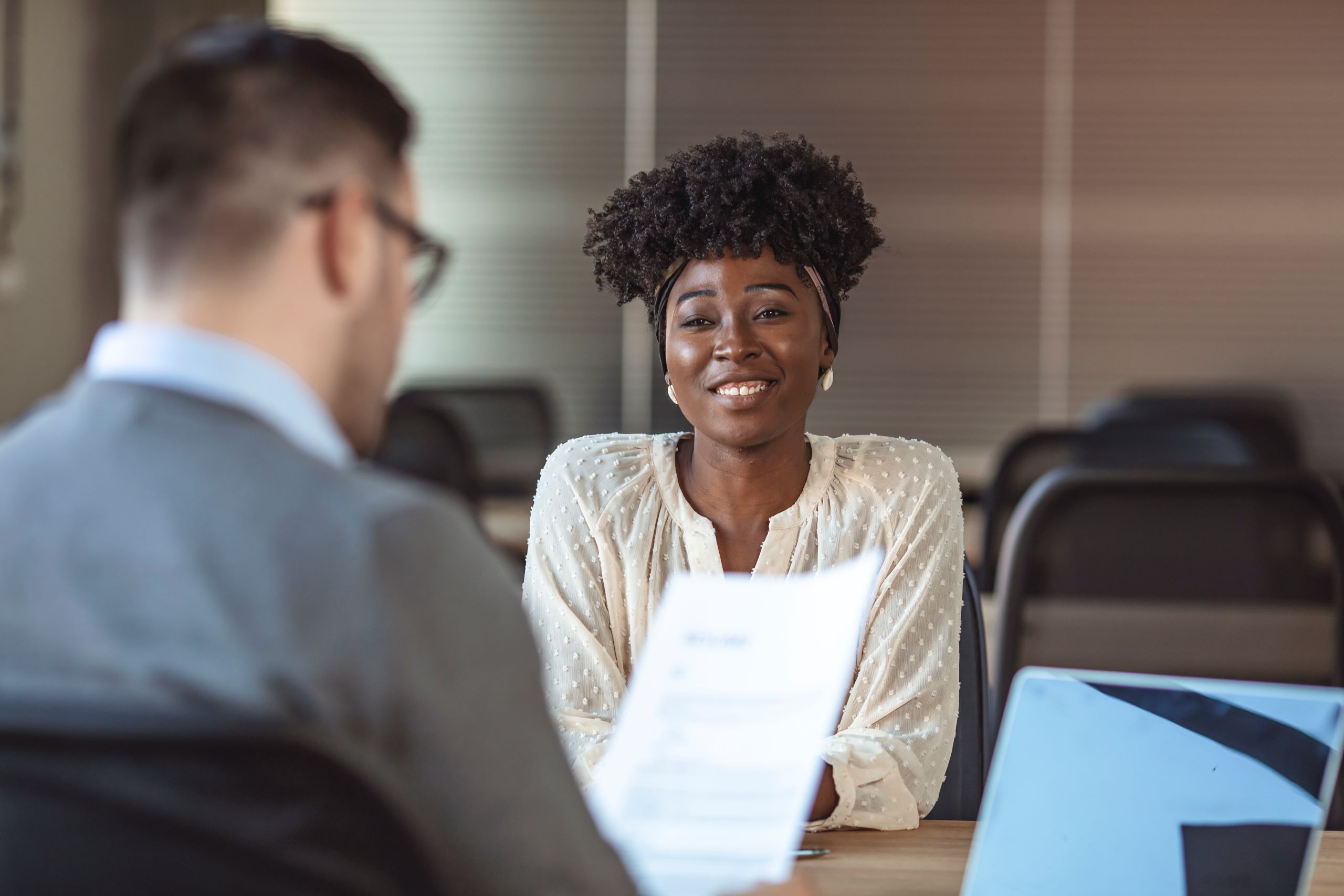 Contact us
Development Office