Student Services
Daycare Service
Located on the Sudbury campus and managed by Carrefour francophone, the Boréal des toddlers early childhood centre offers childcare services to members of the college community.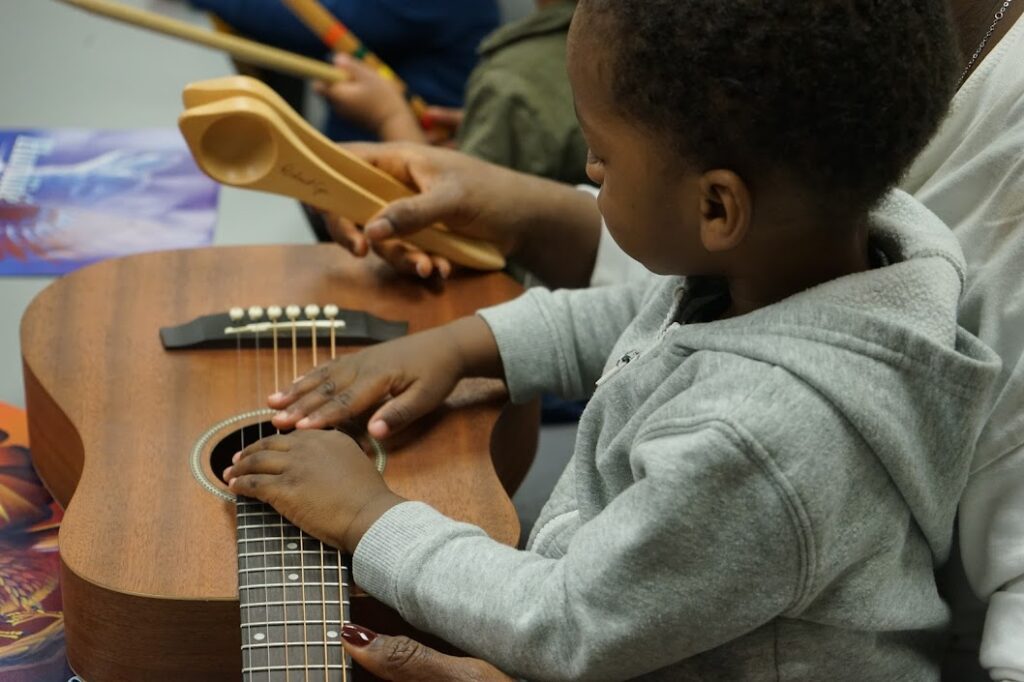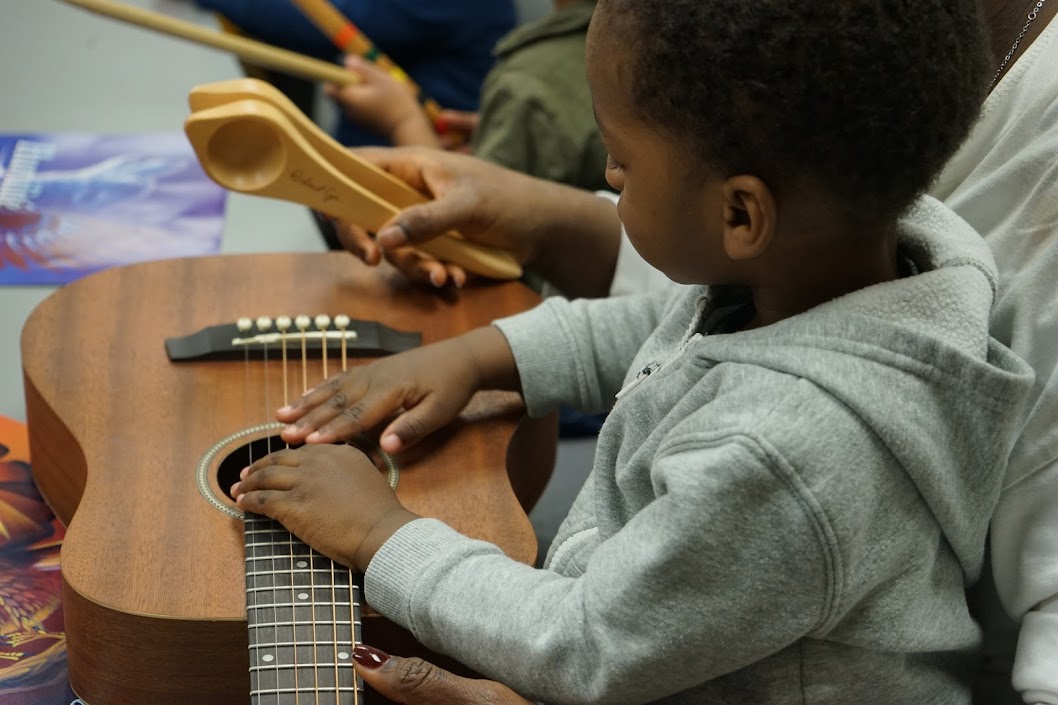 Description
Your little one learns through laughter!
Our early childhood centres are much more than a care centre: they are learning environments. Through play, your toddlers acquire skills that already prepare them to succeed in school… and in French! Our staff implements a holistic approach to early childhood development. With us, early childhood education is very important!
Our Teaching Approach
Every child deserves personalized attention, and to have their personality respected. We therefore adapt our activities to the kids, rather than adapt the kids to the activities. Childhood's enthusiasm and joie de vivre are energies that need to be channelled. But we let the children guide us: they're very good at letting us know if we've managed to reach them where they are, to begin, and then brought to explore further afterwards.
Play is how a child acquires new concepts and develops confidence in his or her abilities. Because our aim is overall development, we keep in mind that distinctions between physical, intellectual and emotional development can be artificial. In reality, each one of these aspects influences all the others.
In accordance with the policy statement of the Ministry of Education, the Carrefour francophone uses the Ontario's pedagogy for the early years "How does learning happen?". This tool guides the Carrefour francophone and the educators in the development of our programs and services for early childhood.
Our early childhood centres include all of the following:
infant groups (0 to 18 months);
toddler groups (18 to 30 months);
preschool groups (30 months to 4 years);
family group at certain centres (0 to 12 years)
full-time or part-time childcare;
subsidies available;
specialised workshops offered by professional artists and experienced facilitators;
2 snacks, 1 hot lunch;
early childhood professionals;
professional development for staff;
stimulating activities adapted to your children;
outdoor games;
secure service;
from 7:00 a.m. to 6:00 p.m., Monday to Friday (6:30 a.m. to 6:30 p.m. for Sudbury East: Village des Tout-Petits and Trésor des Tout-Petits).
Nature and Forest Daycare Centre
The nature and forest daycare project aims to remove obstacles to the outdoors in early childhood centres to increase the frequency and number of outings in the natural environment. We work on health and safety, staff training, site layout, partnerships, family engagement and much more!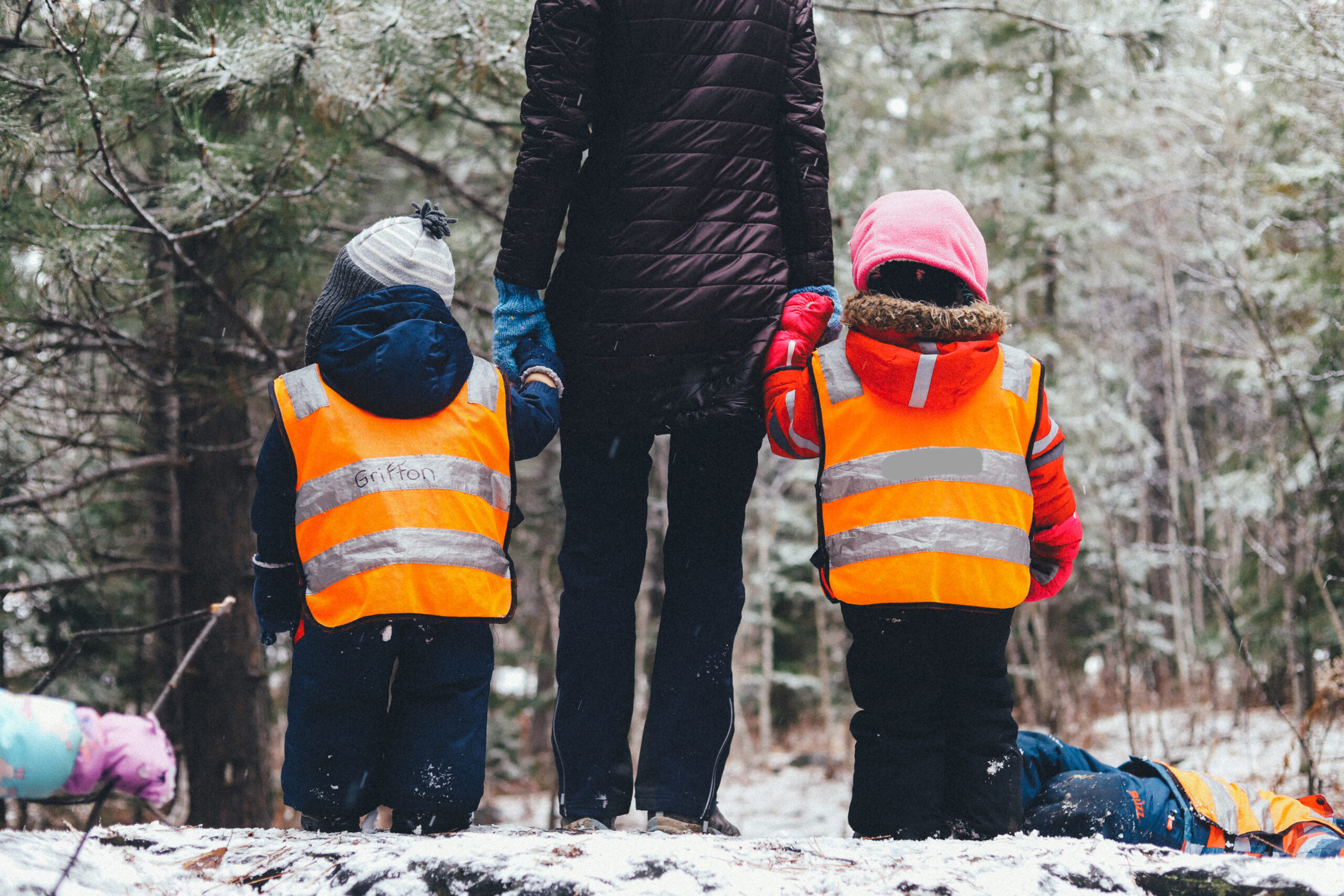 The Benefits of the Outdoors
For young children, playing in the great outdoors provides many benefits. It strengthens cohesion and mutual aid, develops self-esteem, promotes creativity and imagination. The forest contributes to the overall well-being of the child by offering an ideal ground for the development of motor skills.
The connection with nature is fundamental to the well-being of every individual and to our society in general. Our first early childhood centre in the forest, Boréal des tout-petits, does its part by providing daily outings to the nearby forest at Collège Boréal. Over time and with the support of families and the College, a base camp was set up with a few huts and a hygiene station.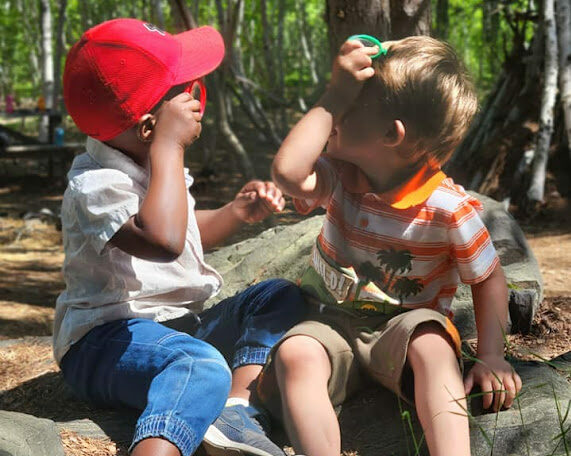 Your search criteria did not return any results.