Weston Family Foundation contributes $1 million to Collège Boréal to help address food sustainability in Canada's remote regions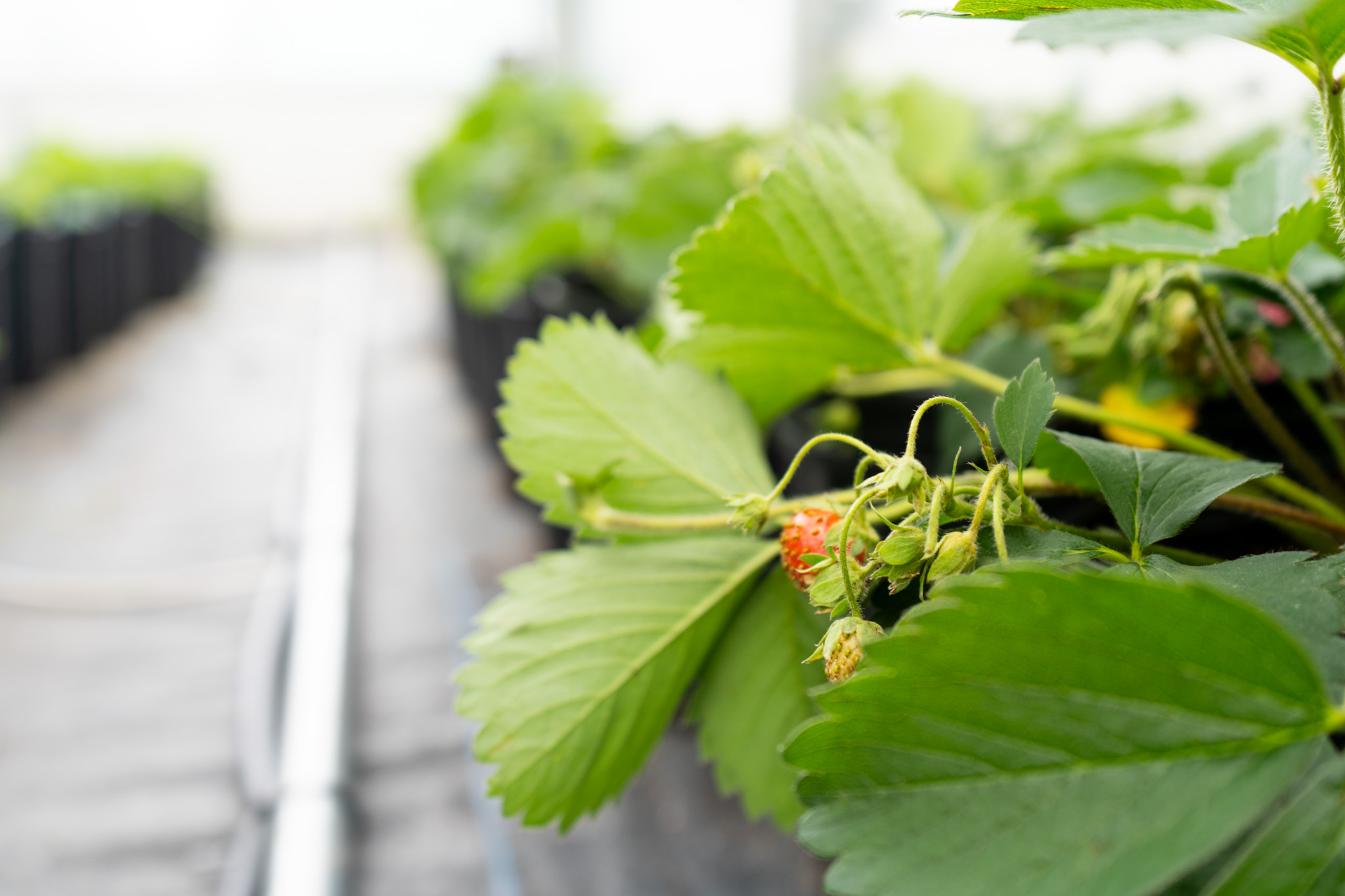 The first phase of a project undertaken by Research & Innovation Boréal (RIB) and its partners will enable sustainable and commercially viable production of berries grown in greenhouses in extreme climates.
As part of its Homegrown Innovation Challenge, the Weston Family Foundation announced on Monday a $1 million grant for Collège Boréal and its partners – the Rural Agri-Innovation Network (RAIN), Truly Northern Farms, and AgriTech North. The goal is to develop a new hydroponics approach that combines innovative techniques, infrastructure, and equipment suitable for extreme climates.
This initiative by Collège Boréal's research office (Recherche & Innovation Boréal) is one of eleven projects across Canada awarding grants of up to $1 million to innovation teams to support the development of small-scale solutions and proof-of-concept. Nine universities have received this grant, with Collège Boréal being the only college in the country to benefit from this financial support.
Project Details
With food insecurity on the rise across the country, especially among newcomers and racialized, rural, remote, and Indigenous communities in Northern Ontario, Collège Boréal, RAIN, Truly Northern, and AgriTech North have joined forces to optimize and boost the yearly cultivation of food crops for Canadian consumption.
In a region known for its extreme climate fluctuations, the project will begin by demonstrating an improvement in the economic viability and sustainability of berry production through the combination of never-before-tested technological innovations in a fully integrated system. In addition to implementing multi-layer hydroponic grow racks, water-cooled programmable lighting, and integrated pest management strategies, the project also involves experimentation with an innovative, new-to-Canada greenhouse envelope along with an environmentally sustainable ecological thermal harvesting system capable of recapturing and utilizing waste heat.
Ultimately, this research project aims to reduce Canada's reliance on imports and address global environmental challenges related to food production and mass transportation.
Providing a brighter tomorrow for all future graduates of Collège Boréal means not only being committed to our students' academic and professional success, but also being environmentally and socially responsible, as showcased by this research project. We want to thank our partners and the Boréal researchers whose contributions help improve the quality of life in our regions and elsewhere in Canada.
RAIN is thrilled to join forces with our esteemed partners in pioneering an innovative, sustainable system for year-round berry production in Canada. Our role centres on accelerating the development and commercialization of these groundbreaking technologies, setting a new benchmark for environmentally responsible and economically viable agriculture.
We are developing a multi-layer hydroponic farming solution that is affordable, modular and easy to deploy in a variety of growing environments. To support food sustainability in all parts of Canada, we need solutions that make economic sense at smaller scales and that are designed with market farmers in mind. We're excited to work with other organizations in Northern Ontario with the goal of finding better solutions to feed the North.
The greenhouse envelope and thermal management markets have not been significantly innovated upon for more than fifty years, and we are excited to join the Collège Boréal team, as Collège Boréal is leading with out-of-the-box thinking and supporting industry in bringing highly disruptive new technologies to market.
Thank you to our partners