Student Services
Accessibility Services
The Accessibility Services team works collaboratively with the college community and in partnership with our community partners to create an accessible educational environment that promotes the success of students with special needs.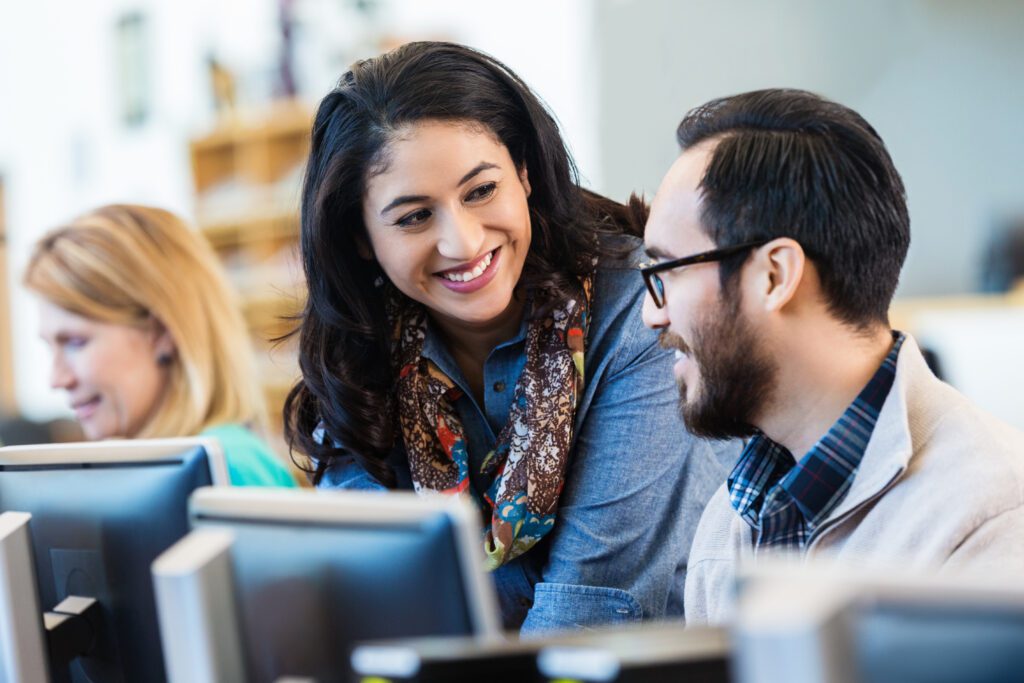 Accessibility Services
Accommodation Plan
If you have a documented special need, whether it is permanent, temporary, or in the process of being confirmed, Accessibility Services can support you in developing and implementing an accommodation plan that meets your needs, including:
Learning disability
Attention Deficit Disorder
Psychological condition / mental health
Medical condition
Physical limitation
Traumatic brain injury
Autism spectrum disorder
Language disorder
Hearing or visual impairment
If you are experiencing academic difficulties and would like to explore the possibility of having a learning disability or other limitation, we encourage you to come and meet with a member of our team to discuss.
Request an appointment
Contact the Accessibility Service intervenor at your campus to request an appointment. The contact information is displayed at the bottom of this web page.
Bring your documentation (if available) to your first meeting
You are responsible for providing official documentation confirming the functional limitations related to your specific needs. You can receive services for specific needs that are permanent or temporary.
Under the Ontario Human Rights Code, the student is not obliged to disclose their diagnosis to obtain accommodations. However, the documentation provided must confirm the functional limitations related to their specific needs that may have an impact on their academic performance. The documentation must come from an authorized professional with expertise in the appropriate specialty (e.g. psychiatrist, physician, nurse practitioner, psychologist, audiologist, optometrist, etc.).
Need a form? If you need a medical form to confirm a medical or mental health condition, click on the following links:
Temporary accommodations may be put in place for students who are waiting for their medical documentation. If the student does not have official documentation, the intervenor will help them take the necessary steps to determine their needs and obtain documentation.
Refer to the following documents for more details about the next steps.
Screening and evaluation of needs
Reference for a diagnostic evaluation
Accommodations for adapted tests
Tests and exams in your program
Professional Order exams
Manuals and documentation in alternate formats
FM amplification system
Enlargement technology
Interpretation service
Possibility of reduced course load
Manual or computerized note-taking
Specialized tutoring
Individualized support and learning strategies (time management, study methods, etc.)
Adaptation software and technology (Kurzweil, Word Q, Inspiration, Antidote, as well as an inventory of applications)
Learning strategies (time management, study methods, etc.)
Any other accommodation, based on identified needs.
Learning Strategies and Adaptive Technologies
Come and meet our technologist! You can learn how to use adaptive technologies and find the learning strategies that work best for you.
Learning strategies (LS) give you different approaches to study and understand course material.
Preparing for exams
Managing your time
Taking notes in class
Maintaining focus in the classroom
Adaptive technologies (AT) are equipment or software to help you:
Understand course material
Study
Read and write
Organize your time
Block distractions to better focus on your studies
Accomplish tasks while minimizing the effects of your particular need
Some technologies used at Collège Boréal include:
Speech-to-text: Siri, Médialexie, Windows speech recognition, Dragon Dictation, etc.
Text-to-speech: Kurzweil, Word Q, Google Read & Write, Free Natural Reader, etc.
Word prediction: Word Q, Médialexie, etc.
Mind mapping: Inspiration, Edraw Mind Map, Mind Meister, etc.
Correctors: Antidote, Médialexie, etc.
Organization and study: Anki, ColdTurkey, EverNote, Flashcard Elite, etc.
Are you an apprentice with documented or suspected special needs? Are you enrolled in online or block release teaching? If so, you can receive support from the Accessibility Service.
Available accommodations include:
Screening and assessment of needs
Accommodations for adapted tests
Extra time
Private room
Rephrasing questions
Textbooks in alternative formats
Individualized support and learning strategies (time management, study methods, etc.)
Any other accommodation, as identified needs require.
Transitioning to college represents a significant life change. With proper planning and the right tools, this transition can be less intimidating. In college, you must be autonomous and able to express and discuss your needs. We are here for you!
You have access to:
The free transition program
Information about services and how to access them
A team ready to answer your questions
Your parents have access to:
Information sessions
Information about available services and how students can access them
For important advice before your first meeting with a specialist in special needs, click here.
Our Transition Program
This one-week program is offered free of charge* to students with a learning disorder or attention deficit disorder.
Take the first step! It's free!
*Program activities are free, and a grant is available for accommodation, transportation, and meal expenses.
For more information and to register, click on the following form.
The Accessibility Services team at Collège Boréal respects the privacy of students by ensuring that all information related to them remains confidential. Personal information cannot be shared unless the student has given permission*. Personal information is kept in a locked file, in a locked room that is accessible only to authorized personnel. The files are kept for a period of 10 years and then destroyed. The student's personal information file is not linked to their academic file and only the Accessibility Services team has access to the file.
*Certain conditions apply. For more information about privacy rights, refer to the Personal Information Protection and Electronic Documents Act.
Financial Support
The Ontario Student Assistance Program (OSAP) offers financial support to students with documented specific needs who are eligible for OSAP. This support is designed to help pay for the costs of certain adaptive technologies and services that can assist them in pursuing their postsecondary education.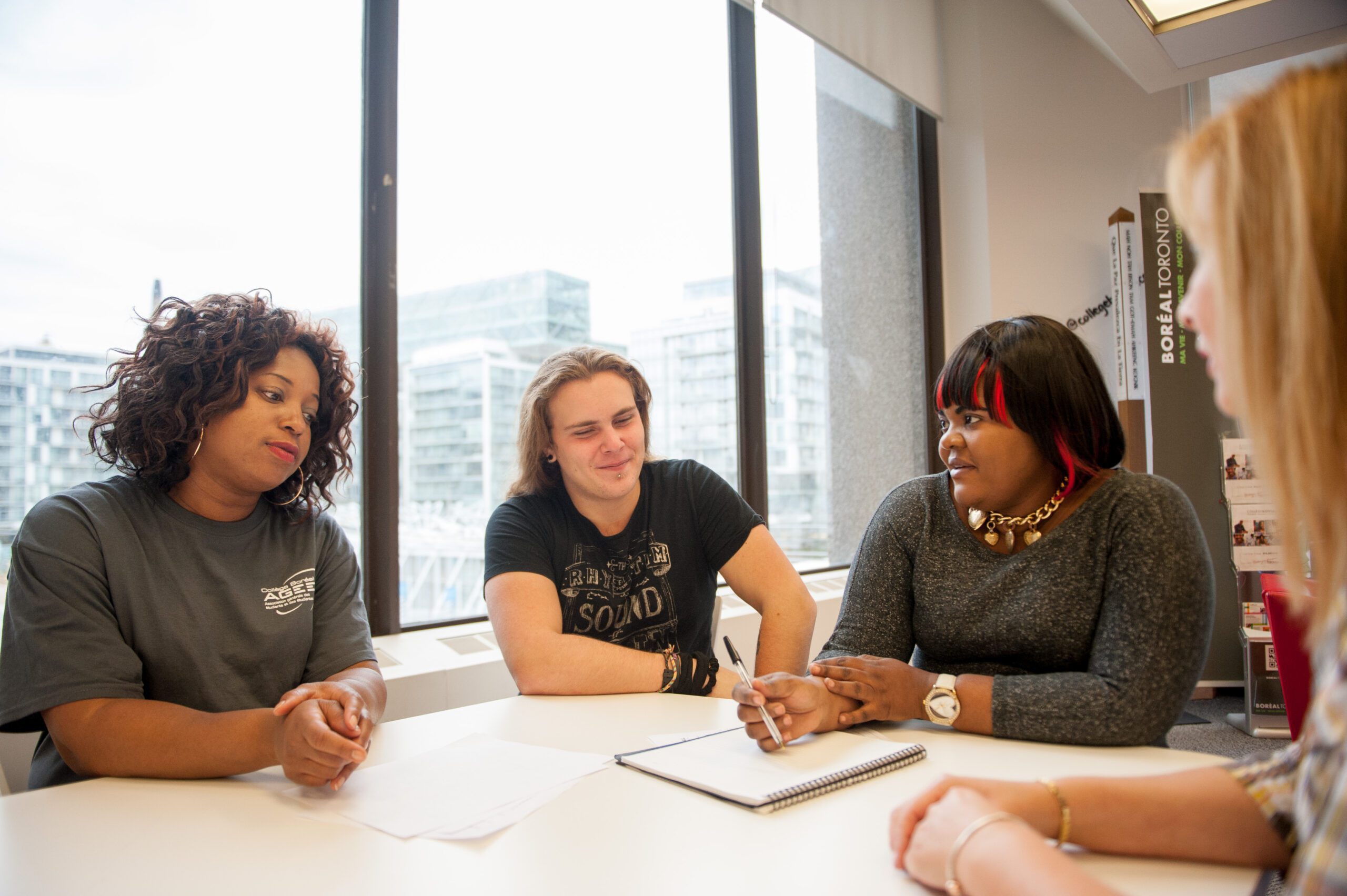 For High Schools
In order to help your students with special needs plan their transitions to Collège Boréal, you can ask the student to provide us with the following documentation or send it to us directly by email. A recent copy is recommended.
Service request form
Medical documentation
Psychoeducational assessment (or other types of assessments related to the nature of the special needs)
Individualized Education Plan (IEP)
Refer to the "How to Identify" section for the next steps to follow. We also invite you to consult the "Transition to College" section.
If several of your students enroll in Collège Boréal, it is possible to request a group presentation. To do so, please contact us.