Gearing up for growth as Collège Boréal kicks off the 2023 school year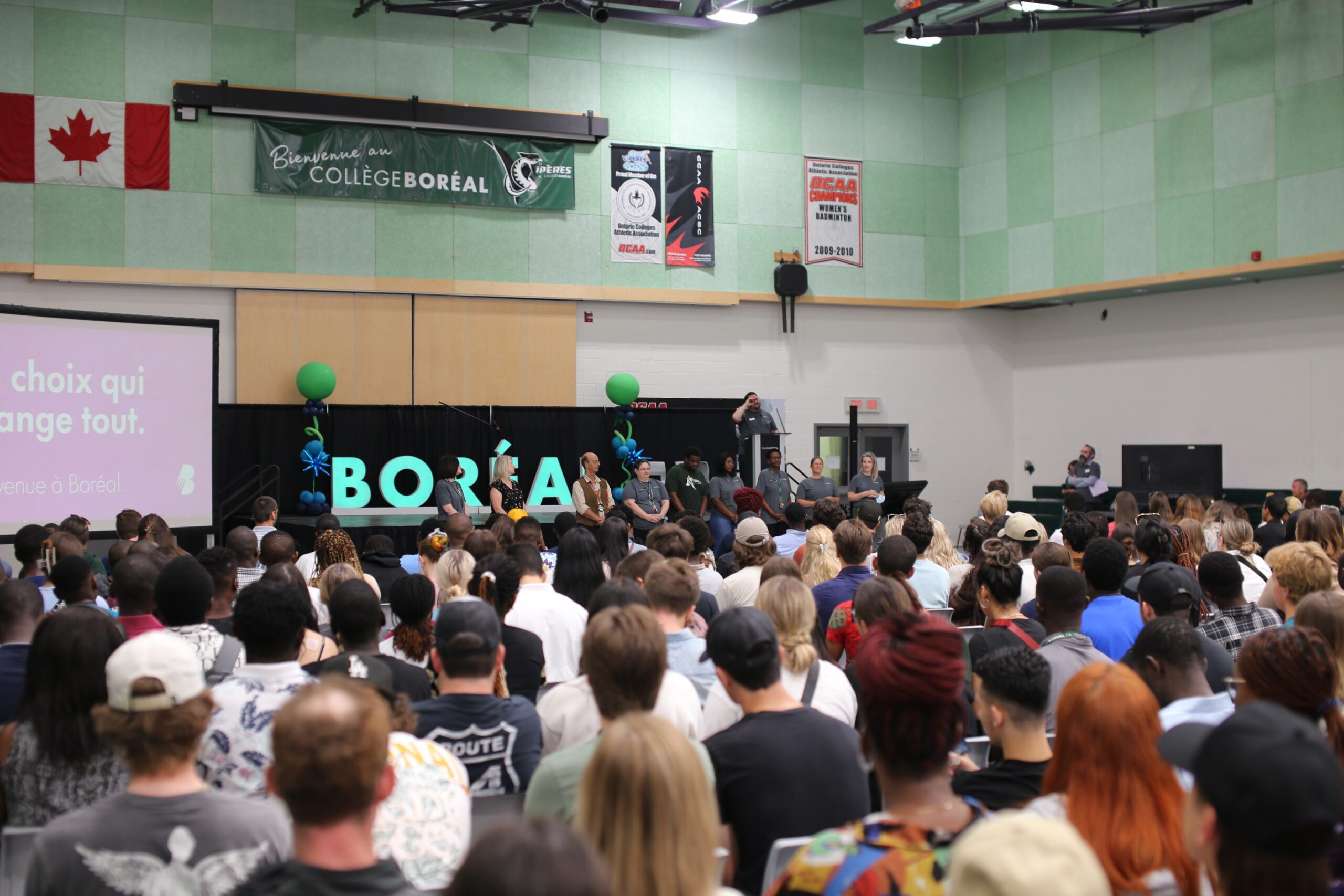 With a rise in enrolment and new facilities, the start of the 2023 academic year at Boréal is looking exceptionally promising.
As Collège Boréal enters its 29th season, it welcomes some 1,600 students across Ontario, mainly from Canada but also from 28 other countries. Enrolled at campuses in Hearst, Kapuskasing, Nipissing, Timmins, Toronto, Sudbury, Windsor and Ottawa, these students will enjoy a unique, personalized experience in post-secondary education, apprenticeships, college life and much more.
Boréal's popularity on the rise
Between 2022 and 2023, the number of applications to Boréal's post-secondary programs jumped by 48%, from 2,902 to 4,282 (preliminary data per capita). Driven in part by the French-speaking countries of West and Central Africa, this significant increase can also be attributed to the enthusiasm of Canadian students. Most notably, Boréal's domestic enrolment was the only one to increase among Ontario's 24 colleges last year, and this year it has increased again by approximately 10%. As of today, overall enrolment in Collège Boréal's post-secondary programs is up 19%.
New campus for Toronto and new facilities for West Nipissing, Kapuskasing and London
After eleven years of steady growth since opening its doors at 1 Yonge Street, Collège Boréal in Toronto has reached a new milestone with the inauguration of its first storefront campus in the city, located at 60 Distillery Lane, in the heart of the Distillery Historic District. This 4,500 square metre, four-storey campus offers bright, modern, state-of-the-art facilities. Additionally, it houses a business incubator made possible thanks to a substantial $500,000 donation from the Desjardins GoodSpark Fund.
The North of the province also boasts new facilities, with the West Nipissing campus getting a significant facelift thanks to a vast renovation project involving all its classrooms, labs, and common areas. This project also brings together Boréal's training programs and Employment Options services under one roof.
It's worth mentioning that both the Kapuskasing campus and the London site have respectively undergone major renovations and relocated to new premises. These changes will enable them to better serve the diverse needs of their communities and student populations.
Community involvement that pays off
Now more than ever, Collège Boréal's partnerships throughout the province and an expanded range of services, including employability, immigration, and settlement services, offer greater opportunities for individuals accessing Boréal's training programs and one-stop shopping experience. In addition to the placement and community collaboration opportunities available to its students, Collège Boréal provides language courses and other certifications to Francophone and Francophile newcomers to Canada.
Year after year, Collège Boréal owes its success to its staff's innovative spirit and commitment. Their dedication reflects the values of integrity, respect, and excellence that our institution is known for, enabling Ontario's Francophone communities to shine and our students to thrive. I wish them all the best as they embark on the 2023 school year.